Download the latest version of Fast Audio Converter
---
The latest version is 2.5.
It was updated on 26 Jul 2012
As far as Fast Audio Converter supports both Windows and Mac OS X you need download the proper installation file.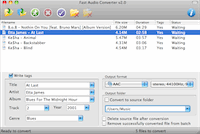 Version for Mac OS X
Lion (10.7)
Snow Leopard (10.6)
Leopard (10.5) intel-only

Download for Mac OS X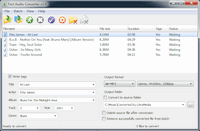 Version for Windows
Windows 7
Windows Vista
Windows XP

Download for Windows
Fast Audio Converter has built-in system of automatic updates. Thus you will no need to download new version manually. They will be downloaded and installed automatically.